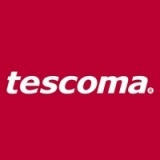 Tescoma.cz discount code 50 CZK
Discounts for the Tescoma.cz e-shop with kitchen equipment will come in handy. Tescoma is a branded store with kitchen and household equipment that excel in their quality and innovative gadgets that make your cooking easier and more pleasant. Their products belong to the classic equipment of Czech homes.
Notify me about new discounts
We will reach you about new coupons and sales at Tescoma.cz!
By subscribing you agree to the terms of privacy policy.
Discounter finds discounts instead of you!
Chrome extension for all discounts on one touch.
Get Tescoma voucher for discount 10%
Just subscribe to the newsletter using a window that pops up on the Tescoma site. If our discount does not work, visit the website in an incognito window and the discount will appear again.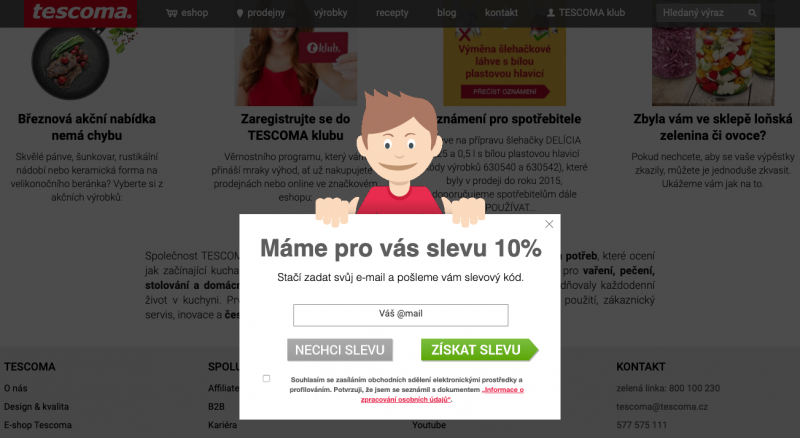 Benefits of membership
How does the new program work? From each purchase in stores and in the e-shop, you will get 3% of the price of the goods back in the form of points.
What other benefits will you get?

Action prices only for members
You can exchange goods purchased in stores without giving a reason within 2 weeks, and return them within a month when purchasing in the e-shop.
You will find all your purchases and receipts in your customer account.
How to apply the Tescoma discount code?
Don't know how to use Tescoma discount coupon? Here is a short tutorial. In the basket below the text "Apply discount coupon or gift voucher" you will find the field "Insert coupon or gift voucher". Here you insert your coupon and press the apply button. Now the coupon is inserted and the purchase is even cheaper!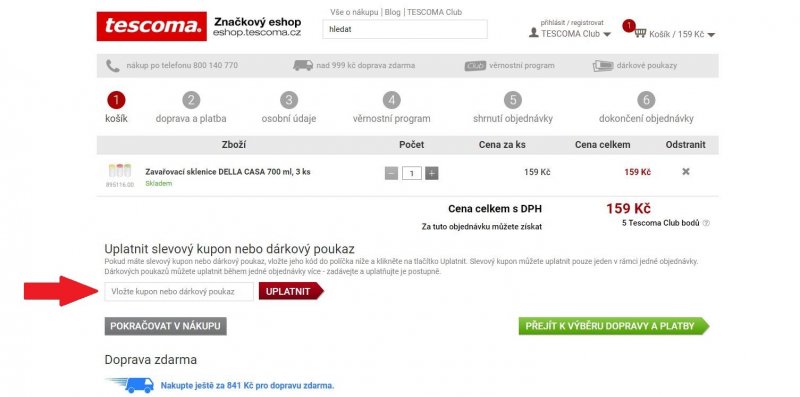 History of Tescoma
The Tescoma brand has become synonymous with kitchen equipment, similar to Baťa's time when it comes to shoes. Tescoma has always been a Czech company. In addition to selling kitchen equipment, it deals with the development of it's own products. Many Tescoma products have been awarded the world patent and many have won prestigious design awards. In the 20 years since the founding of the company Tescoma has become the number one on the Czech and Slovak market.
How to contact Tescoma?
Do you need an advice or to solve a complaint? Do not hesitate to contact the company. There are several ways you can contact Tescoma:
The company's billing information is:
TESCOMA s.r.o.
U Tescomy 241
760 01 Zlín
Česká republika

IČ: 46981691

Note: You can always find official information about the company's contacts on the Tescoma website.
Tescoma.cz in Europe
Tescoma.cz is available in several European countries. For information about Tescoma.cz vouchers in Czech Republic, continue to
PromoKupon.cz
. Tescoma.cz operates as well in Slovakia, all the discounts you can find on
PromoKupon.sk
. Tescoma.cz works also on Hungary market, go to
PromoKupon.hu
to explore current offers.