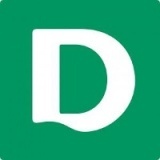 Deichmann.cz discount code 10%
Get discounts and promo codes for Deichmann and look at an overview of the latest promotions. Deichmann is a German shoe retailer with a tradition that is very popular in the Czech Republic. With us you have got the opportunity to save on your purchases and buy branded and high quality footwear. Ladies will enjoy the sale of handbags and other accessories. The e-shop offers shoes for every occasion. The Deichmann discounts are waiting for you.
Notify me about new discounts
We will reach you about new coupons and sales at Deichmann.cz!
By subscribing you agree to the terms of privacy policy.
Discounter finds discounts instead of you!
Chrome extension for all discounts on one touch.
How to use the promocode for Deichmann?
The use of the discount coupon in Deichmann e-shop is as follows. You can apply the discount coupon in the cart, where you enter your code in the line "Enter coupon code" and confirm. The discount coupon is now applied. For better orientation, use the image inserted below the text.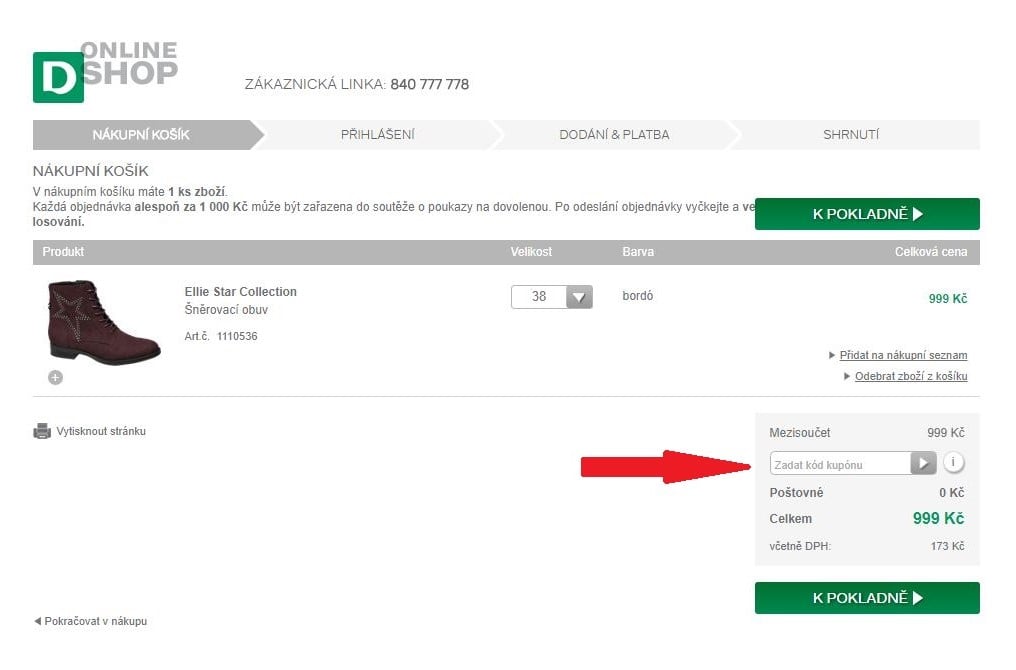 About Deichmann
The company was founded in 1913 as a family business in Essen, Germany. It has now grown to more than 3,000 stores in 24 countries, employing over 36,000 people. And there is no doubt that it is the leading footwear company on the German and European market.
Brands in their footwear range include Elefanten, Gallus, Medicus, 5th Avenue, Graceland, Victory, Adidas, Nike, Puma and Kappa.
Unlimited money back guarantee
The main advantage of the Deichmann e-shop is that you can order more pieces of shoes and you can return what you do not need without giving a reason. While by law, every e-shop has only 14 days of this obligation, Deichmann boldly offers an unlimited period for returning unused goods.
How to contact Deichmann?
Do you need an advice or need to solve a complaint? Do not hesitate to contact the company. There are several ways you can contact Deichmann:
The company's billing information is:
Brno Business Park
Londýnské náměstí 853/1
639 00 Brno - Štýřice
Česká republika

IČO: 26731185
DIČ: CZ26731185
Note: You can always find official contact information for the company on the Deichmann website.
Deichmann.cz in Europe
Deichmann.cz is available in several European countries. For information about Deichmann.cz vouchers in Czech Republic, continue to
PromoKupon.cz
. Deichmann.cz operates as well in Slovakia, all the discounts you can find on
PromoKupon.sk
.