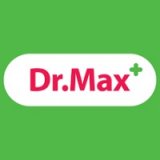 Dr. Max (CZ) discounts and coupons

We guarantee all the discounts. Reward for everybody, who finds out invalid discount.
Take advantage of discounts at the pharmacy Dr. Max, where you can use coupons or take advantage of free shipping, loyalty and seasonal promotions. Dr. Max has the largest pharmacy network in the Czech Republic with more than 400 branches. Here you will find medicines, food supplements, baby food, contraception, medical supplies and more. Take advantage of discounts for seniors, a discount on surcharges or a discount on a prescription.
Notify me about new discounts
We will reach you about new coupons and sales at Dr. Max (CZ)!
By subscribing you agree to the terms of privacy policy.
Do you know about a new discount? Let us know!
How to apply the discount code Dr. Max?

If you want to apply a discount coupon or discount code at Dr. Max, just go to the cart, where is a "I have a discount coupon or code" text. After clicking, the "Enter your discount code or coupon" window will appear and below it is a text field in which you will insert your discount voucher. Then just click "send" and the discount coupon is applied.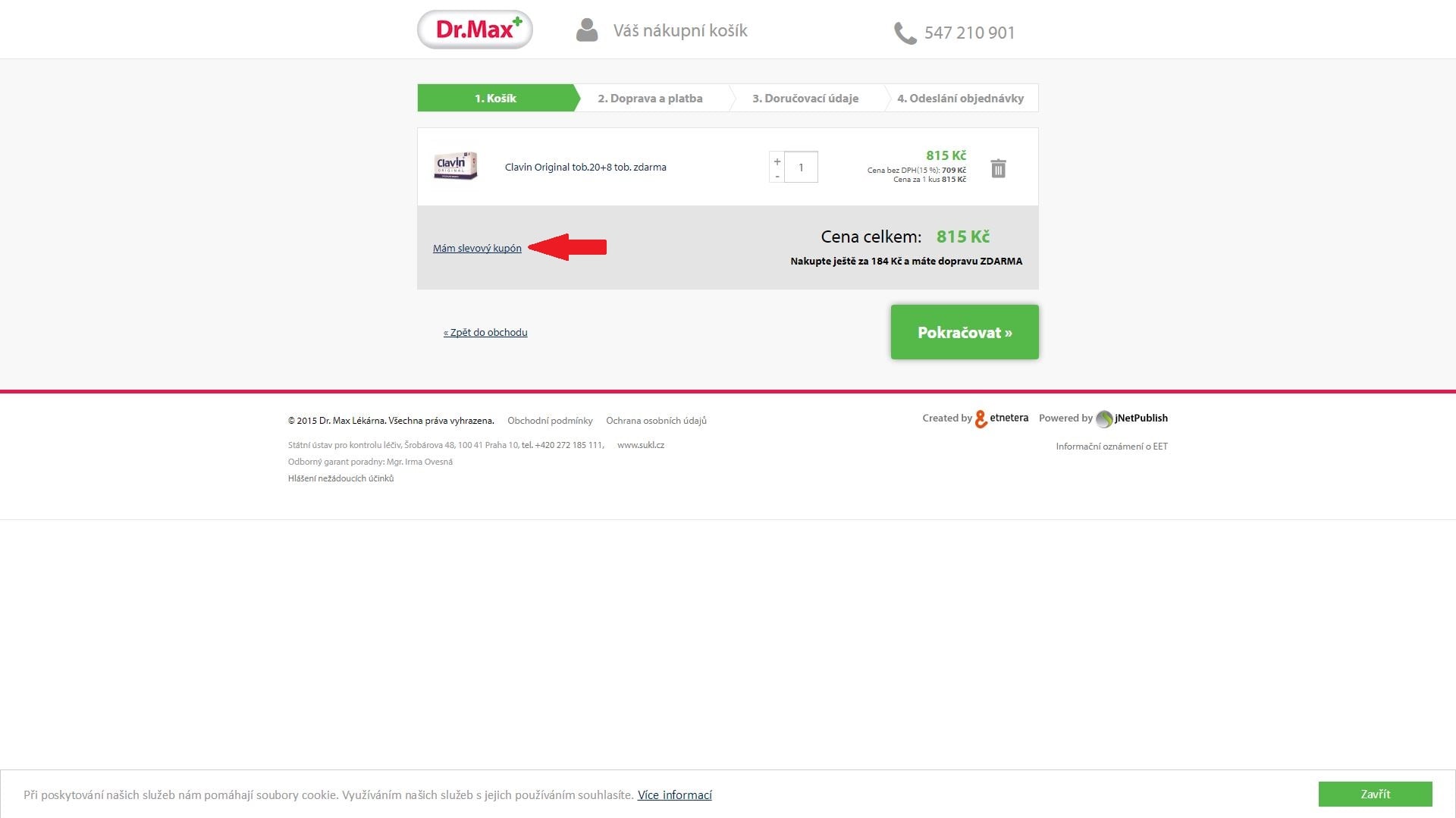 Discounts, coupons and free shipping Dr. Max
Dr. Max also works in several historic pharmacies. E.g. in Prague on Národní třída it is the pharmacy U Zlatého hada and in the center of Brno it is U Červeného raka on Masarykova street. Dr. Max has its own laboratory in Nučice near Prague. The company is a founding member of the Association of Pharmacy Network Operators, which aims to contribute to creating optimal conditions for the development of pharmacy in the Czech Republic and to defend the interests of pharmacists - employees.
Take advantage of Dr. Max, where you can buy prescripted medicaments such as contraception, antibiotics and much more. Don't forget to become a member of Dr. Max, because you have the opportunity to get benefits and discounts on supplements, a discount on a prescription or a discount for seniors. What discount could be useful for women? For example, a discount on contraception or a discount on body care products.
Dr. Max benefit card
For loyal customers, there is the option of having a Dr. Max membership card. The advantage ismainly the lower price of the products. For example, it allows you to get up to 50% discount from the surcharge on the recipe. The card can be stored in the mobile phone, so you don't have to think about the card in your wallet. My Doctor Max application is also connected to this, in which you will find ongoing events.
The application has a My Medications function that reminds you to take your medication. These gadgets and discounts will be used not only by seniors.
Discount 50% on prescription only from Dr. Max
Dr. Max offers a unique 50% surcharge on the prescription. If you want to take advantage of this, just fill out a simple form and become a member of the online store Dr. Max. The discount will be used mainly by seniors. In addition use the constant offer of various discounts and coupons.
The amount of the code ranges from CZK 50 to CZK 100. You can also come across the discount code "slevadnes", which is usually very advantageous. Or take advantage of the "slevadne" promotion, which you will find directly on the page of Dr. Max. The pharmacy offers not only a discount for seniors, children, club members, but for everyone who wants to shop cheaply.
How to contact Dr. Max?
Do you need an advice? Do not hesitate to contact the company. There are several ways how to contact Dr. Max:
The company's billing information is:
ČESKÁ LÉKÁRNA HOLDING, a.s.
Nové sady 996/25, Staré Brno, 602 00 Brno
IČO: 285 11 298
DIČ: CZ 285 11 298
Note: Official information of contacts to the company can always be found on the website of Dr. Max.
Dr. Max (CZ) in Europe
Dr. Max (CZ) is available in several European countries. For information about Dr. Max (CZ) vouchers in Czech Republic, continue to
PromoKupon.cz
. Dr. Max (CZ) operates as well in Slovakia, all the discounts you can find on
PromoKupon.sk
.