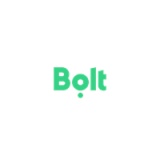 Bolt (Taxify) promocode €6 off
Enter promocode K92L8 to Bolt app and get a free taxi ride. Taxify, which has been renamed Bolt, is a mobile application that you call a taxi as easily as Uber. With this special event get a discount on your first ride up to €6. With this coupon you can get free ride in Prague up to 4 Km. If the price for the ride is higher, you only pay the extra difference.
Discounter finds discounts instead of you!
Chrome extension for all discounts on one touch.