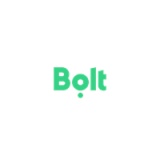 Bolt (Taxify) promocode €4 off
Enter promocode K92L8 to Bolt app and get a free taxi ride. Taxify, which has been renamed Bolt, is a mobile application that you call a taxi as easily as Uber. With this special event get a discount on your first ride up to €4. With this coupon you can get free ride in Prague up to 4 Km. If the price for the ride is higher, you only pay the extra difference.
Free ride up to 4€
Use promocode and get your first ride for free
Valid at least until 22/11/2019
Discounter finds discounts instead of you!
Chrome extension for all discounts on one touch.
How does Bolt work?
Simple as a slap. Bolt is used just like the original Taxify. First you choose a car that suits you with price and comfort, then choose your location and order a pick-up. Then just follow the driver on the map that will reach you. You can rate drivers and pay for the trip automatically in the app. You can also use feedback to select a driver.

If you are planning a business trip, just press one button in the app to switch to a business trip! It couldn't be easier. You can pay by cash or by credit card. Bolt is still operating in Prague, but is expanding to other cities.

How to redeem a discount code?
You need to download the mobile app. After opening Bolt, you must click on your profile icon at the top left. You will then be presented with a drop down menu where you will find the "Promo Code" tab you click. You will then be presented with the last window in which you will enter your discount code and redeem it.