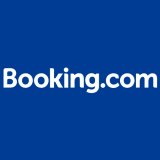 Booking discount up to 50%

We guarantee all the discounts. Reward for everybody, who finds out invalid discount.
Get discounts and loyalty benefits on Booking.com, the largest accommodation aggregator. With it, you can find accommodation in all countries of the world, whether you like luxury hotels or cheap hostels. So plan a trip according to your wishes and enjoy your vacation or comfortably arrange a business trip. See how to apply a promo code on Booking and how to get the biggest discount in the Genius loyalty program.
Notify me about new discounts
We will reach you about new coupons and sales at Booking!
By subscribing you agree to the terms of privacy policy.
Do you know about a new discount? Let us know!
How to redeem a discount code / coupon?
All you have to do is go to the order, where you will find "Insert Voucher Code?" at the bottom on the left. You just click on it and fill in the voucher code number.


Are you planning a trip together but don't have accommodation yet? With booking.com you can get quality accommodation at an affordable price. Booking is one of the world's largest online companies, offering the best accommodation in the form of apartments, five-star resorts or holiday homes.
How does the Genius loyalty program work?
This loyalty program has many benefits that each of you can enjoy immediately after registration. Already at the first Genius level, which you get immediately after registration, you can get a 10% discount on accommodation. It gradually rises to 15% and even 20%. This discount applies to a large part of the stays in the offer. In addition, at higher levels you also get the option of a better room for free or perhaps free breakfast. After reaching these levels, benefits and discounts will be displayed directly in the menu of individual accommodations.
How does accommodation via Booking work?
Founded in 1996 in Amsterdam, Booking.com has become one of the world's largest online travel companies. It currently has 198 branches in 70 countries around the world, where it offers its services to customers.
Booking.com's goal is to make it easier for people to explore the world. At Booking.com, we give guests access to the world's largest database of the best accommodation, from apartments to holiday homes, five-star resorts, to tree houses or even igloos.
Booking can be visited on the website or via the mobile application. Thanks to this platform, 1,550,000 nights are booked every day. Booking makes it possible to book the perfect accommodation quickly and easily, without booking fees and with a guarantee of making up the difference in price. It also offers quality customer support in more than 40 languages ​​24 hours a day.
How to contact Booking?
You can contact Booking in several ways. You can get to them after logging in, when you just click on the "Contact Customer Support" button at the top of the page in the menu. Then you enter what your problem is about and if you don't find an answer, then write to customer service. You have the option of either text or phone communication. In case you reach the highest level of Genius, then you also get priority support.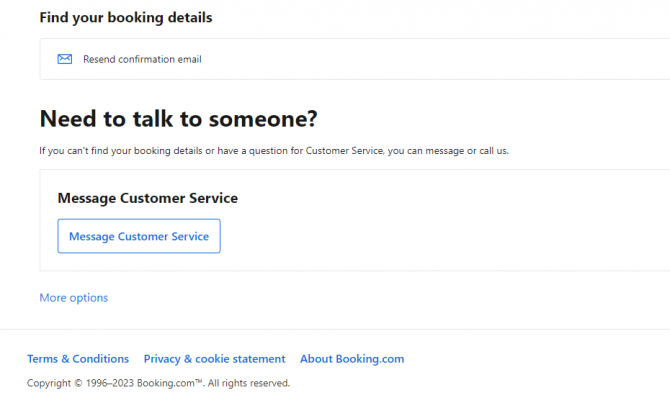 Where in the world can you travel via Booking?
Booking works all over the world, whether you're going on a trip to Prague, Croatia or a remote village in Thailand. Booking, as one of the largest accommodation brokerage companies, offers stays almost everywhere. In addition, it cooperates with many accommodation agents, so you can find a large number of hotels in any area where you want to travel. The offer is therefore really wide, with the fact that you can take advantage of many promotions for accommodation or a discount code.
Booking in Europe
Booking is available in several European countries. For information about Booking vouchers in Czech Republic, continue to
PromoKupon.cz
. Booking operates as well in Slovakia, all the discounts you can find on
PromoKupon.sk
. Booking works also on Hungary market, go to
PromoKupon.hu
to explore current offers. If you are from Romania, we didn't forget for you - all what you need to know about Booking vouchers, you can find on
PromoCupon.ro