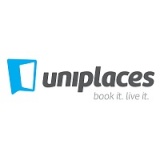 Uniplaces discount code 10%
Use the UNI85A4001 promo code on Uniplaces and get a 10% discount on the service charge. Uniplaces is a universal portal for finding long or medium term accommodation worldwide. It is a very popular site for Erasmus students and foreign interns. You will find roommates and entire apartments, so do not hesitate to save with this promo code.
Saving tips for students
5 ways how students can save money
Valid at least until 17/4/2021
Notify me about new discounts
We will reach you about new coupons and sales at Uniplaces!
By subscribing you agree to the terms of privacy policy.
Discounter finds discounts instead of you!
Chrome extension for all discounts on one touch.
Black Friday
Black Friday is on 29th November this year. All the subscribers, follow the inbox, there is a possibility to follow Uniplaces on Instagram as well. You will be informed there about their great deals. There will be promocodes available for this day - amazing discounts on accommodation granted!
Apartments and Accommodation for Erasmus students - Uniplaces

If you have tried AirBnB and other services that did not meet your requirements. Try Uniplaces - the universal portal for finding long and medium term accommodation worldwide! You can use roommates or rent whole apartments directly. The best option on Erasmus. Take advantage of the promo code UNI85A4001 and get a a 10% discount.
Uniplaces in Europe
Uniplaces is available in several European countries. If you are interested about Uniplaces discounts in Germany, go to
MaxiCoupon.de
. For information about Uniplaces vouchers in Czech Republic, continue to
PromoKupon.cz
. Uniplaces operates as well in Slovakia, all the discounts you can find on
PromoKupon.sk
.