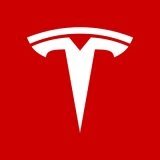 Tesla promo code €1000

We guarantee all the discounts. Reward for everybody, who finds out invalid discount.
Car discount? Quite common at Tesla Motors. Buy your new Tesla powered by electricity and save 10 or 20 thousand CZK with this promo code!  Tesla is connecting dreams with reality and creating a future that you can literally get behind the wheel of. They offer top-of-the-line electric car models from the 3, Y, X to the fastest and most luxurious S Plaid. But the cars don't stop there, it also offers innovative solar panels and Powerwall home batteries.
For anyone who wants to contribute to a more sustainable future while enjoying the ride of their life, Tesla is the place to be. With the use of a discount code, switching to electric mobility is now even more appealing. The cars will wow you with their great handling, long range and Elon Musk's vision that shows in every detail.
€1000 discount on Model S or X
Save big when you buy an electric car from Tesla
Valid at least until 25/9/2023
€500 discount on Model 3 or Y
Save big when you buy an electric car from Tesla
Valid at least until 25/9/2023
Notify me about new discounts
We will reach you about new coupons and sales at Tesla Motors!
By subscribing you agree to the terms of privacy policy.
Do you know about a new discount? Let us know!
What car models does Tesla offer?
Model Y: This model is a compact SUV that was first introduced in 2020. The Model Y is characterized by a high level of safety, spaciousness, comfort and a high range per charge. Its design is based on the Model 3, but offers more interior space and flexibility, including an optional third row of seats.
Model 3: It is Tesla's most affordable model that was introduced in 2017. The "Trojka" is a compact sedan that offers excellent range, safety and performance. Thanks to its price and features, it is one of the best-selling electric cars in the world.
Model S: This model is a luxury sedan that was first introduced in 2012. The Model S features the longest range of any Tesla model, high performance and a premium interior. In 2021, the Model S underwent a major facelift that included a new interior and improved range.
Model X: It is a luxury SUV that was introduced in 2015. The Model X is known for its "falcon wing" doors that open vertically and a large spacious interior. The Model X also offers excellent range and performance.
It is important to note that all Tesla models have some common features, such as the possibility of self-driving (autopilot), a high level of safety and the ability to fast charge at Supercharger stations.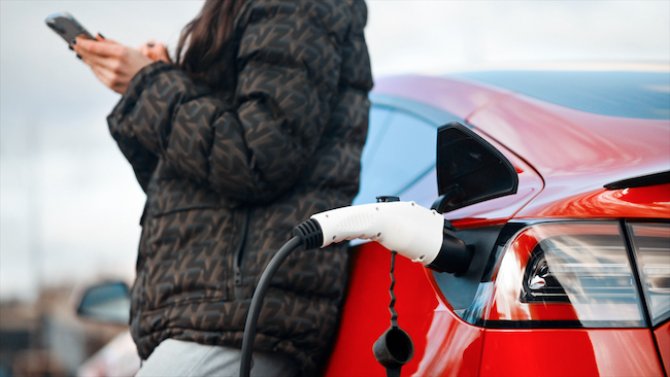 What is the maximum range of Tesla electric cars?
The maximum range of the various Tesla models in 2023 is as follows:
Model S: 405 miles (651 km)
Model 3 Standard: 358 miles (576 km)
Model X: 348 miles (560 km)
What do we know about Tesla?
Tesla, Inc., originally known as Tesla Motors, was founded in 2003 by a group of engineers including Martin Eberhard and Marc Tarpenning. Their goal was to show the world that electric cars can be not only more sustainable, but also better than traditional cars with internal combustion engines.
Elon Musk, who is most closely associated with Tesla today, joined the company as chairman in 2004 and later became its CEO. The first model that Tesla launched was the Roadster sports car in 2008. This car was groundbreaking as it was one of the first mass-produced electric cars to have a range of over 200 miles (approximately 322 km) on a single charge.
In 2012, Tesla introduced the Model S, a luxury electric car that was highly praised for its range, performance and safety. The Model S was the first car Tesla designed and built entirely on its own.
It was followed by the Model X, a luxury SUV that was launched in 2015. Its most famous feature is the "falcon wing" doors that open vertically. In 2017, Tesla changed its name from Tesla Motors to Tesla, Inc. to reflect its expanded business beyond automobiles, including solar energy and storage solutions.
That same year saw the introduction of the Model 3, a more affordable sedan that aimed to bring electric cars to a wider audience. This model has become one of the best-selling electric cars in the world. In 2019, Tesla introduced the Model Y, a compact SUV, as well as its first pick-up truck, the Cybertruck.
Today, Tesla is one of the most famous and successful electric car manufacturers in the world, with a significant share of the global electric car market.
Tesla Motors in Europe
Tesla Motors is available in several European countries. For information about Tesla Motors vouchers in Czech Republic, continue to
PromoKupon.cz
. Tesla Motors operates as well in Slovakia, all the discounts you can find on
PromoKupon.sk
. Tesla Motors works also on Hungary market, go to
PromoKupon.hu
to explore current offers.