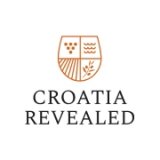 Croatiarevealed discount code 5%

We guarantee all the discounts. Reward for everybody, who finds out invalid discount.
Find out about the newest discount codes and sales on Croatiarevealed and discover the magnificent taste of Croatian wines and domestic products. Croatia Revealed is a company that offers not premium alcohol such as wine or beer but also olive oil or truffles. For the newest discounts make sure to subscribe to a newsletter or use the spinning wheel where you can not only get a free sample bottle but also a discount code.
5% discount code or free bottle
Wait for a spinning wheel to appear and get a discount or a bonus
Valid at least until 25/9/2023
Discounts
Check out the best offers
Valid at least until 25/9/2023
Gift boxes
Amazing gifts for anybody who enjoys high quality
Valid at least until 25/9/2023
Notify me about new discounts
We will reach you about new coupons and sales at Croatiarevealed!
By subscribing you agree to the terms of privacy policy.
Do you know about a new discount? Let us know!
How to apply discount code for Croatia Revealed?
After choosing your items, continue to cart. You can type in your discount code to the field bellow your chosen products. Then simply click on apply coupon to get the discount.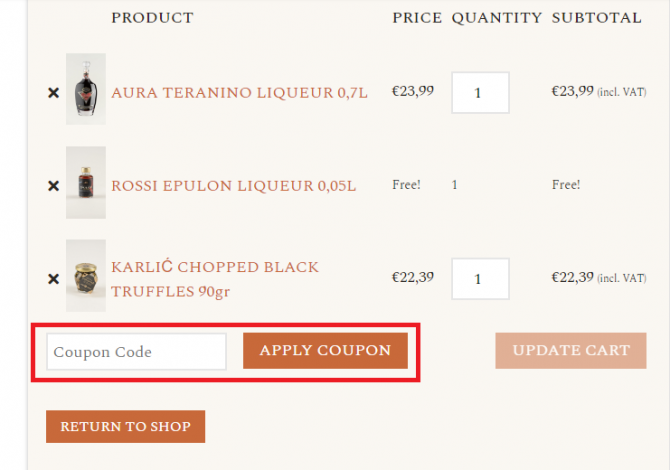 About Croatia Revealed
Nestled between the azure waters of the Adriatic Sea and the rustic landscapes of the Dinaric Alps, Croatia is a land steeped in history, culture, and natural beauty. Often overshadowed by its more famous Mediterranean counterparts, the country has slowly been making a name for itself in the world of wine. At the forefront of this viticultural renaissance is "Croatia Revealed," a wine company dedicated to unearthing and showcasing the country's rich wine heritage.
The Backstory
Founded by a group of passionate oenophiles and cultural enthusiasts, Croatia Revealed was born out of a desire to spotlight Croatia as not just a tourist destination, but a wellspring of fine wines. Realizing that Croatian wines were mostly unknown to the global market, the founders set out to reveal their homeland's hidden gems and distinctive terroir.
The Portfolio
Croatia Revealed offers a meticulously curated selection of wines that are as diverse as the country's geography. From the indigenous Plavac Mali reds of the Dalmatian coast to the aromatic Malvasia whites of Istria, the company's portfolio represents the breadth and depth of Croatian wine culture.
Not content to simply import wines, Croatia Revealed works directly with local winemakers, many of whom employ centuries-old techniques. The company prioritizes sustainability and authenticity, ensuring that the wines are made using ethical and organic practices whenever possible.
The Experience
Beyond the bottle, Croatia Revealed seeks to provide an all-encompassing Croatian experience. This includes offering immersive wine tours that take you through historic vineyards, rustic cellars, and picturesque villages. Their knowledgeable guides weave stories of Croatian history and folklore into the journey, making it a holistic cultural experience.
Digital Presence
Croatia Revealed has also embraced the digital age, with an interactive website and social media channels that offer virtual tastings, winemaker interviews, and an online shop stocked with their selections. Their regular blog posts delve into various topics ranging from Croatian wine history to food pairings, ensuring that enthusiasts and newcomers alike can deepen their knowledge and appreciation of Croatian wine culture.
Awards and Recognition
Despite being a relatively young company, Croatia Revealed has already garnered attention from wine critics and won several industry awards. Their commitment to quality and authenticity has not only elevated the profile of Croatian wines but has also earned them a loyal following of wine lovers eager for the next discovery.
The Future
As the company continues to grow, it remains steadfast in its mission to reveal the untapped potential of Croatian wines. Future plans include expanding their portfolio to include lesser-known regional varieties and collaborating with Croatian chefs to create unique gastronomic experiences.
In a world where the spotlight often shines on established wine regions like France, Italy, and California, Croatia Revealed is carving a niche by focusing on the unexplored and the authentic. Through its high-quality wines and cultural storytelling, the company invites us all to discover the richness that Croatia has to offer—one sip at a time.