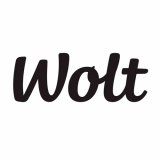 Wolt promo code €6

We guarantee all the discounts. Reward for everybody, who finds out invalid discount.
Redeem registration promocode PROMOSK or PROMOKUPON in Wolt app and get a €6 discount for your first delivery! Haven't you heard about Wolt yet? It is an international food delivery start-up. Their advantage is in speed of delivery and selection of high quality restaurants. Try Wolt in Prague, Brno, Bratislava, Helsinky or in other European cities. So start exploring Wolt with this discount and have something yummy yummy! Please use the right promo code which matches with your local currency. If you redeem the €6 promo code PROMOSK, don't forget to order 3 times within 14 days to take advantage of the full discount.
Promo code 6 € (in fact 3× 2 €)
Redeem this promocode in Slovakia, Greece, Estonia, Finland, Latvia & Lithuania
Valid at least until 25/9/2023
Notify me about new discounts
We will reach you about new coupons and sales at Wolt!
By subscribing you agree to the terms of privacy policy.
Do you know about a new discount? Let us know!
How to redeem a discount coupon?
Just click "Sign up" on the top right. Then a window pops up to sign up via Facebook or email. If you register via Facebook, you must confirm Wolt access on your profile, where it receives your email. You will then see a contact form that you fill in. In the "Promo code" section you will enter a discount coupon and get 6€.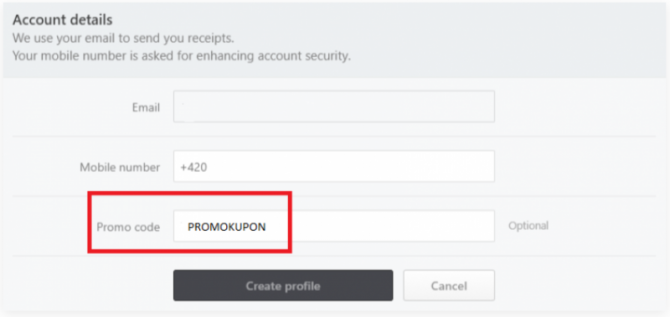 If you choose to register your e-mail address or forget to fill in the promocode in the opening form, follow these steps. Once you have filled in your contact email, a confirmation email will be sent to Wolt.com. Here at the top right, you can use the profile picture to access the profile (you may need to log in before). Now the settings will open where you click on "Enter promo code" in the left navigation. Fill in the promo code here and confirm.

New food delivery Wolt
Food delivery Wolt originated in Finland, where it gradually spread to the whole of Europe, to Prague. Wolt puts great emphasis on satisfied customers thanks to a quality menu and fast delivery of food. You can order food through websites or mobile apps. After ordering food, you wait on average half an hour at your chosen address. Thanks to the possibility of setting the time and day of delivery of food, you have a unique opportunity to arrange lunch calmly on the next day.

You buy food at Subway, Burrito Loco (Vítězná street), various vegan restaurants UGO, Vegan Life (Thámova street) or Forky´s Prague and many more! Enjoy a variety of dishes such as Sushi, Chinese, Indian or Thai cuisine, steaks, soups, burgers or shop for healthy lunches, salads or vegan food.

The most important thing for Wolt is customer feedback, which eliminates below-average restaurant facilities. Feel free to use customer support if you have a problem or question.
Wolt v Prague and in Brno
Since July 2018 Wolt has been operating in the central parts of Prague and has expanded its area several times. The first wave of food delivery included the following areas: Vinohrady, Prague 1, Holešovice, Karlín, plus Žižkov and Smíchov.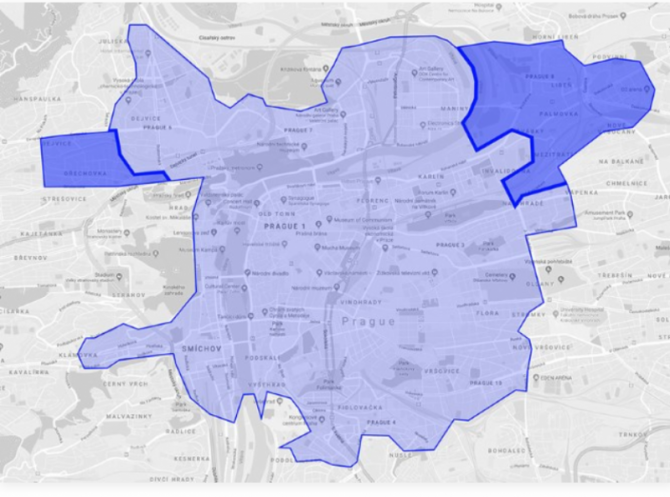 Since February 2019, Wolt expanded to Brno, which the inhabitants of this Moravian metropolis can enjoy. The distribution area is still growing and you can order your meal further from the city center every year.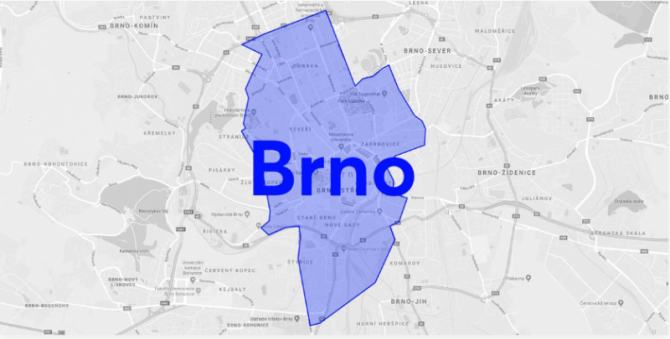 Over time, we will see throughout Prague, Brno and other cities.

Credits and sharing on Wolt
Use credits and chips by sharing your promo code with friends and family. Just send your unique promo code to all loved ones. If you don't like the code, Wolt offers code generation at will. If someone uses your code, completes the first order and pays, you get free order tokens and you can then buy some goodies. The only drawback is the limited chip lifetime. So do not hesitate to use credits and chips before they run away from you.
How to save money when ordering?
The easiest way is to use our 4€ (100 Kč) discount code PROMOKUPON, which you can redeem once. The code is entered during registracion. You can also invite friends to earn credits using your shared code, and then you can redeem them on order and enjoy all the goodies cheaper. Be sure to subscribe to our newsletter to get unique discount codes, free shipping and other promotions news. And what events can you hit? For example, a reduction in the price of delivery, individual discounts of restaurants, various gifts at delivery or purchase of Christmas gifts at the last minute (Last in cooperation with Mall.cz). So what are you waiting for? Just order something and enjoy your meal!

Use the right promo code
Use only promo code which match your currency. In Slovakia, Greece, Estonia, Finland, Latvia & Lithuania you can use PROMOSK for 6 EUR discount. But in Czech Republic please use PROMOKUPON with 100 CZK discount. If you use wrong code, discount will not be applied.
Where to eat with Wolt?
Wolt is available in several European countries. You can use it in Czech Republic, Slovakia, Hungary and many other. On our partner site PromoKupon.cz you can find discounts for Czech Republic. Wolt also expanded to Slovakia, you can find Slovak discounts here.
Wolt in Europe
Wolt is available in several European countries. For information about Wolt vouchers in Czech Republic, continue to
PromoKupon.cz
. Wolt operates as well in Slovakia, all the discounts you can find on
PromoKupon.sk
. Wolt works also on Hungary market, go to
PromoKupon.hu
to explore current offers.