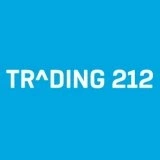 Trading212 $100 promo code
Get a bonus of up to $100 for opening an account with Trading212 for free by registering trough the link bellow or using the promo code: 11R4zJ8bNy. Trading212 is one of the best brokers in the world with a very small commisions. The minimum deposit is just $1. This broker provides you with an innovative application that makes everything very simple. You can create your own portfolios based on percentages simply get inspired by other users. Create an account today and enter our promo code in the app to get a free signup bonus.
Get free shares up to $100
Register and make minimum deposit of $1 and get free shares up to $100
Valid at least until 6/2/2023
Notify me about new discounts
We will reach you about new coupons and sales at Trading212!
By subscribing you agree to the terms of privacy policy.
Discounter finds discounts instead of you!
Chrome extension for all discounts on one touch.
How to get a bonus of up to $100 for opening an account with Trading212?
Getting the bonus is easy, just click on the link above. This will take you to the Trading212 site, where you just need to click on Sign up to claim shares and complete the registration.
You enter your email and your details, go through a short verification, and after depositing at least $1 into your account, you will be credited with a reward of up to 100 dollars. Don't forget to click through this link or enter the promo code listed above later.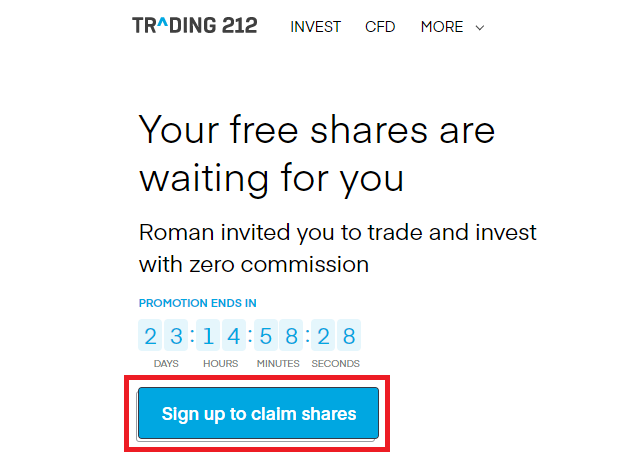 What makes Trading212 great?
There are many reasons for getting an account with this broker. Firstly, you will appreciate the low fees and spreads, thanks to which your profit will be even bigger. It allows trading with leverage and a minimum deposit, so everyone really gets the opportunity to trade and make money. In addition, it has a great and simple mobile application and many other benefits, such as building an investment portfolio according to your preferences and a bonus of up to $100 for simply creating and account and depositing $1.
Your funds are protected by ICF and additionally insured up to 1 million euros. Trading 212 provides 24/7 support. Trading 212 is the best app in the United Kingdom and since 2017 it has reached the first place in Germany as well.
Trading212 in Europe
Trading212 is available in several European countries. For information about Trading212 vouchers in Czech Republic, continue to
PromoKupon.cz
. Trading212 operates as well in Slovakia, all the discounts you can find on
PromoKupon.sk
. Trading212 works also on Hungary market, go to
PromoKupon.hu
to explore current offers.