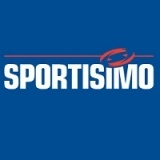 Sportisimo.cz discount up to 61%
Take advantage of discount codes and discounts in the Sportisimo.cz shop. Buy here sportswear, footwear or equipment for sports such as cycling, cross-country and downhill skiing, hockey or running. Choose from brands Adidas, Nike, Puma and many more. Use free shipping for all this.
Notify me about new discounts
We will reach you about new coupons and sales at Sportisimo.cz!
By subscribing you agree to the terms of privacy policy.
Discounter finds discounts instead of you!
Chrome extension for all discounts on one touch.
How to apply the discount code?
In the third step of the Order (in your cart) you must find the field below the payment selection field for the discount code. Here you will write your discount coupon and confirm.

Sportisimo is for every sportsman
And why should you shop right here? The network of Sportisimo stores in the Czech Republic is relatively large. Events are regular here and you can get a discount of up to 80%. You can use free shipping or discount codes. Also, take advantage of all the benefits as a club member advantages or sign up for the newsletter, where you will receive regular events.

Register and get all the benefits
Become one of the members of the Sportisimo club, thanks to which you can get many advantages. You will automatically get better prices for your purchases. You will also get preferential purchases in sales, SPORTISIMO CLUB DAYS or discounted admission on sport events and activities. Do you want to become a member of the club? Select "I want to become a member" at the top.

How to contact Sportisimo?
If you want to ask any question, don't hesitate to contact Sportisimo. You can use these ways:

Sportisimo.cz in Europe
Sportisimo.cz is available in several European countries. For information about Sportisimo.cz vouchers in Czech Republic, continue to
PromoKupon.cz
. Sportisimo.cz operates as well in Slovakia, all the discounts you can find on
PromoKupon.sk
. Sportisimo.cz works also on Hungary market, go to
PromoKupon.hu
to explore current offers. If you are from Romania, we didn't forget for you - all what you need to know about Sportisimo.cz vouchers, you can find on
PromoCupon.ro