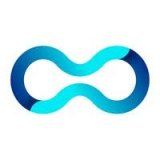 Smartlook discounts and coupons

We guarantee all the discounts. Reward for everybody, who finds out invalid discount.
Smartlook offers great pricing, dicounts on their products or some services even for free. Do you want to have solved all the claims of your customers regarding your websites.? Than don´t hesitate and have a look at Smartlook webpage that basically offers you help with recording of your customer´s screen and tracking their problems with your web.
Get free account
Free account has lot of possibilities
Valid at least until 25/9/2023
2 months for free
Wanna save 2 months? Pay annually
Valid at least until 25/9/2023
1-to-1 demo with specialist
Wanna explain something about Smartlook? Let's have a call.
Valid at least until 25/9/2023
Notify me about new discounts
We will reach you about new coupons and sales at Smartlook!
By subscribing you agree to the terms of privacy policy.
Do you know about a new discount? Let us know!
What is Smartlook about?
Smartlook is a company that can be described by the latin refrain "nomen omen", so the message is already inside of its name itself. It is a very successful start up and practical tool which you can use to keep track of the problems of customers visiting your websites. How is it possible?
Well, the Smartlook application basically offers recording of your customer´s screens when browsing your websites, monitoring their activities. With features that allow you to find useful information even in thousands of recordings in no time.
The history of Smartlook is just about couple of years back (it was founded as a Czech Start up in 2016 by Petr Janošík and his team). It offered very userfriendly enviroment completely for free, so it could be used by small companies or other start ups that couldn´t afford to pay huge money for similar concepts already existing on the market.
Very clever and cheap technology made it possible and it is behind very quick expansion into the world. The application has been translated to many languages and has been used in Europe, Latin America, USA or Asia. In just about three months after launch, there were already 24 000 active customers.
Pricing
By the time, some features has been added that are not for free but still, in comparison with the competency, there is safer and cheaper to bet on Smartlook. You can have a look to this link for further details.