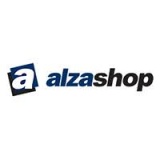 Alza free shipping coupon
Save on Alza with discount codes and coupons. Alza is the largest online store in the Czech Republic with lots of branches and stores. You now have the option of redeeming your discounts here. Alza offers a wide range of computers, accessories and consumer electronics. And they sell a lot of non-electronic goods too. Our tip is to check their Black Friday.
Free shipping coupon
Redeem this coupon for orders above 1000 CZK
Valid at least until 19/9/2019
Discounter finds discounts instead of you!
Chrome extension for all discounts on one touch.
About Alza
Alza is largest online shop in Czech Republic, but is also available in Slovakia, Poland, United Kingdom, Romania, Hungary, France, Romania, Croatia and Slovenia.
Company Alza a.s. started in 1994 under the trade license of Aleš Zavoral by garage sale among university students. The company started to build a more prominent position on the Czech market since 1998, when it opened its first stone shop on Dělnická Street in Prague. In 1999, alza.cz was ranked among the 5 most visited websites in the Czech Republic.